How to Build Your Email Dream List
And Add Revenue to Your Bottom Line

Take your customer and prospect list. Look at your best customers. Wouldn't it be great to have hundreds or thousands more just like your very best customers? Sweet!
Here's what you need to do: Invest in purchasing new data that coincides with your current best-customers their demographics and their psychographics.
How to start:
If your customers are predominantly business to customer (B2C), located in small business districts, acquire more names of those who sell to B2C, located in small business districts.
If 70% of your customers are from the northeast coast, think about that in your selection and acquisition of data. Don't fight statistics. Don't look at the 70% and say, "let's build up the 30% on the southeast coast." It might sound logical to invest in the weaker segment, but that may not be your best opportunity.
Always go with the prospects that offer the greatest potential – as you defined potential based on your current customers. In this case, it might make the most sense to abandon the southeast entirely and hammer away at the northeast.
How you build it and how it evolves, becomes your dream list of prospects. It is your dream list because it includes those dream prospects that qualify as your most likely and qualified dream candidates to buy.
Developing a dream list is not the result of hoping, by some favorable roll of the dice, that you get it right. Nor is it the result of acquiring the vast numbers of names because you might reach a few dream candidates.
Once you have your dream list, you need to send a message, another message, and another message. Don't send just one. In fact, once you identify a universe of prospects that meet your criteria, you want to keep sending messages to them.
If they match your criteria as dream prospects today, they'll match your criteria tomorrow. Just because they don't buy today after receiving your initial message doesn't mean they won't buy tomorrow.
Remember, that there are many valid reasons why the best-qualified prospects won't respond the first time. Perhaps they are on vacation. Perhaps they are pre-occupied with new hires at work. Perhaps they're on a "no spending" kick. That's okay. They'll probably be back to spending at a normal pace soon. Just keep working them.
Use multi-channel marketing to reach more prospects and match a budget.
Direct mail is one of many channels available to reach prospects and customers. In some cases, especially B2B, direct marketing mail is a key component to use in prospecting to increase the numbers on your dream list. However, direct mail can be pricey if you rely on to continually send messages to those in your dream list of prospects.Let us share a secret with you. Use email in your messaging mix.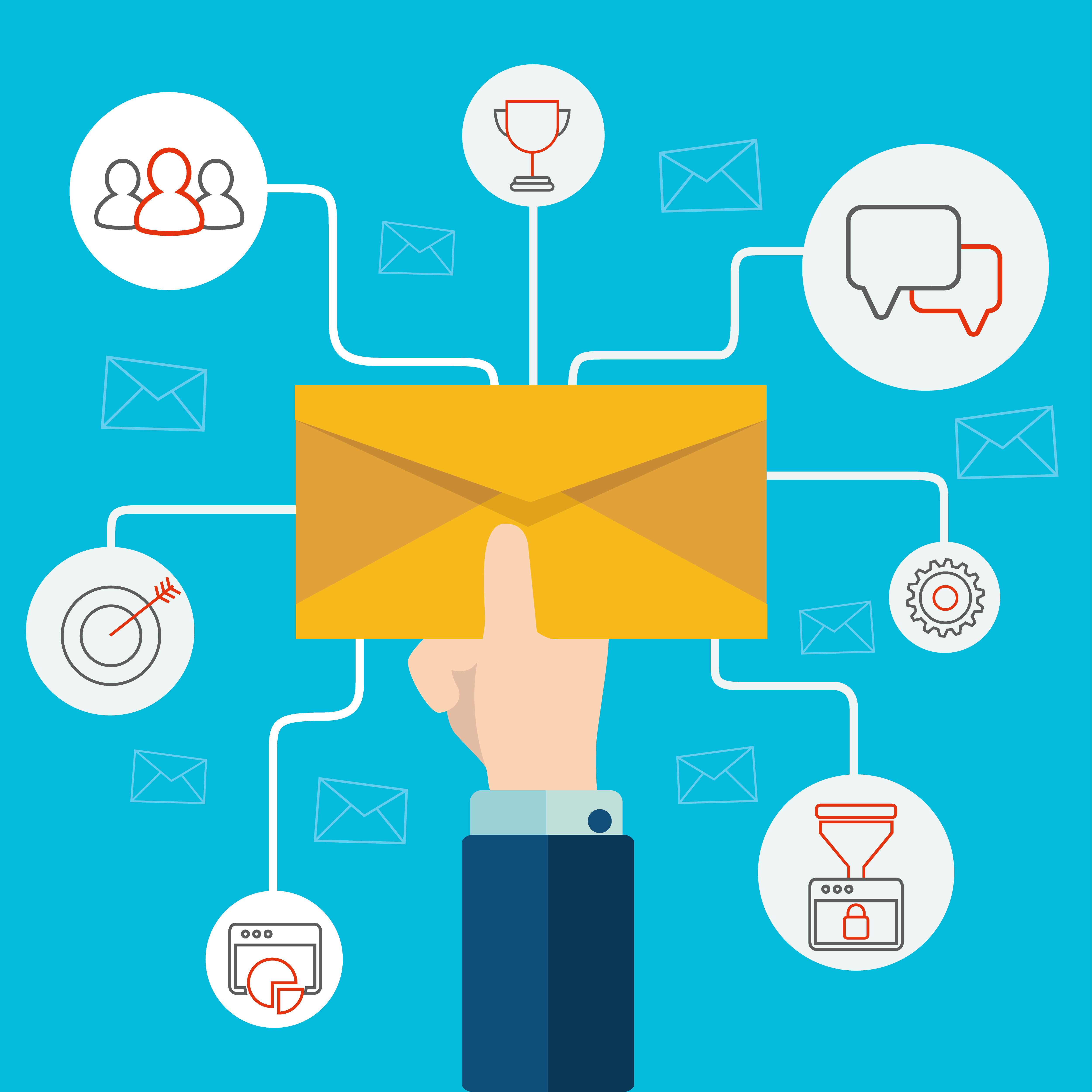 Email has many different uses. More importantly, it's used to get someone to look at your products. In a B2B marketing and selling campaign, it can mean lead generation, retention of clients, cross-selling, and even up-selling.
Use your direct mail marketing techniques in an email to get the reader engaged. Add a variety of messages with an assortment of offers. Not only to get their email address but sending them to a landing page on your website.
If you prefer not to purchase an email list, landing pages on your website can capture email addresses for you. You'll need a strong offer to get that email address. With that said, when a prospect responds you are building more relationships. A sale may be imminent.
In summary:
If after you tried countless approaches, using email, direct mail, and landing pages, they still haven't responded, then perhaps it's appropriate to remove them from your dream list. Always strive to keep your dream list at a healthy level. As you delete one name, add another. And start the process all over again.